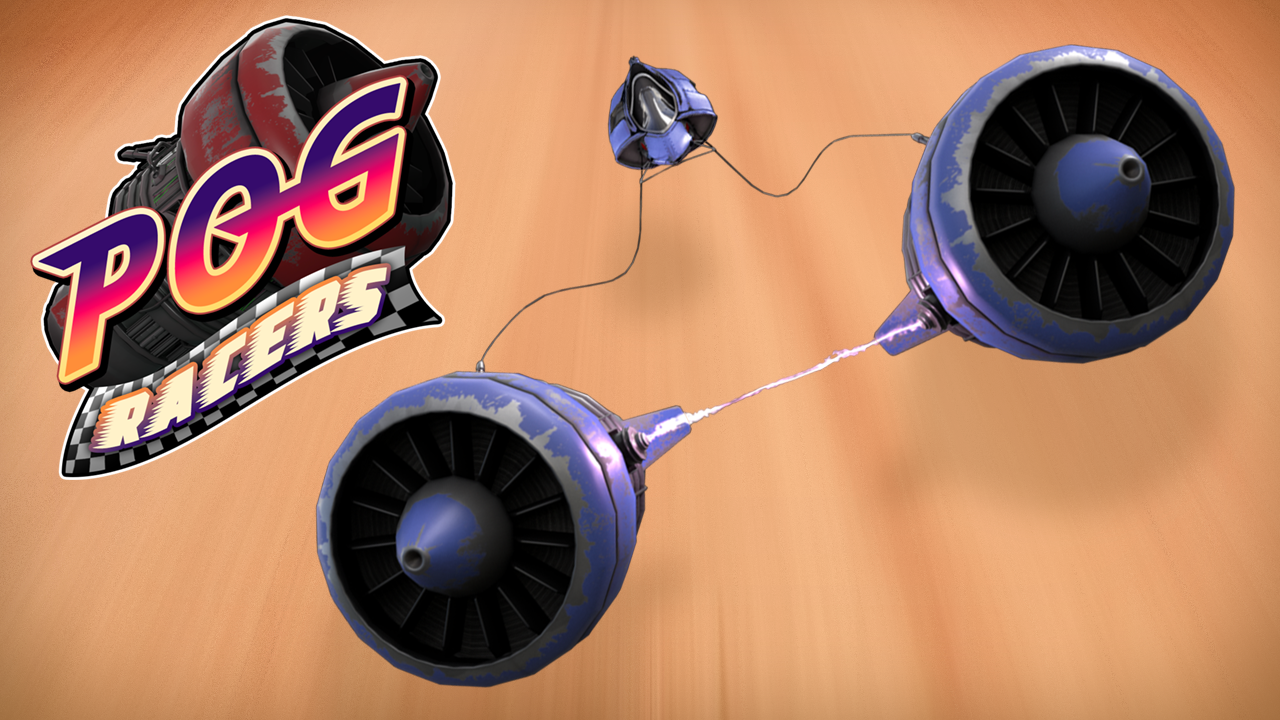 Pog Racers
A downloadable game for Windows and Android
The most poggers race in the universe!
Pog Racers is a high-speed racing game built for virtual reality. Pilot a jet-fuelled vehicle against opponents on an alien planet and claim victory!
Designed for the Oculus Quest 2, motion controls allow you to push and pull your vehicle's levers as you accelerate its two jet engines. Take full control as you master sharp turns in VR.
Outrace seven other racers on the Outpost Loop course, or test your driving skills on the procedurally generated Desert Drag.
Pog Racers was created in 4 weeks by second-year students at the Academy of Interactive Entertainment, Melbourne.

Credits
Design:
Ben Babicka – Designer, Shader Artist
Leonardo Lewis – QA Tester, Sound Designer
Andrew Nardi – Producer, Designer
Programming:
Jayden Hunter – AI Programmer, VR Programmer
Darcy Matheson – Vehicle Programmer, Environment Programmer

Art:
Scott Hancock – Environment Artist
Isabella Kovac – Environment Artist
Ben Lindridge – Vehicle Artist, Environment Artist
Max Sheppard – Environment Artist
William Trimble – Lead Artist

J.L.F.C, 2022